External Redecoration at Spitalfields E1 – Case Study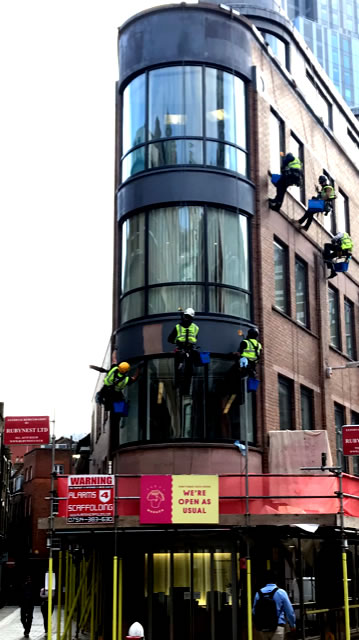 Spitalfields House is a late 1980s building whos client wished to obtain a cost effective modern image, Rubynest Ltd have been engaged by Jackson Coles to provide the solution and conduct masonry remedial works and external redecoration to bring the building up to date.
Spitalfields House required an innovative access strategy and works from scaffold or via hydraulic access was cost prohibitive or impractical, our in house IRATA team and Level 3 management and foreman have facilitated access by use of our inhouse LOLER rated quantified temporary anchorage system which has been employed with a scaffold fan to provide an effective access strategy at a reduced cost of the other options,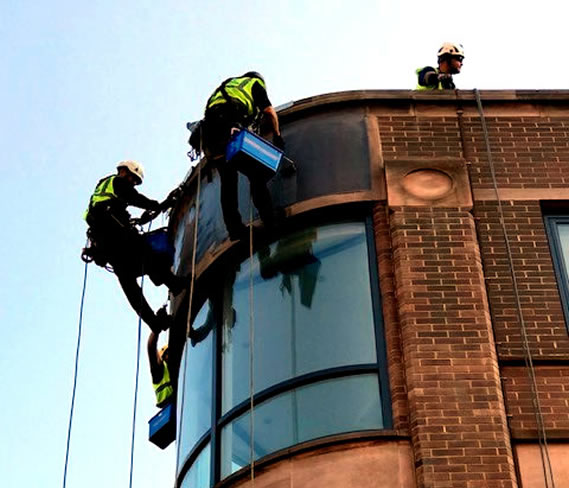 additionally the works are now being conducted without any inconvenience to traffic flow of pedestrians.
The company is looking forward to assisting our client with further works following our stage 1 activities.
Posted: 20.09.2019